Tamarack opens waterfront dock and facilities! Boats for rent on Lake Cascade - dock space available.
Discovery Marketplace at Tamarack - Small convenient store with beer/wine and light menu items.
We offer over 100 of Idaho 's finest resort rentals located throughout Donnelly/Lake Cascade and McCall, Idaho. Mountainside or lakeside, these Central Idaho vacation home rentals are exclusive to us and priced to fit any budget!
Need help planning your Idaho Wedding, Family Reunion or Corporate Retreat? What about a Girls Getaway, Family Fun or a Romantic Rendezvous?
Call Valet Vacation Rentals - 208-325-1009.
You can choose from a hotel room to a luxury condominium at The Lodge at Osprey Meadows, or single-family cottage or chalet. Many mountainside townhome are ski-in/ski-out. Valet Vacation Rentals also offers luxury custom chalets and estate homes perfect for large family and social gatherings as well as The Arling Center now open for group meetings and events.
We have Idaho resort rentals ranging in size from 1-6 bedrooms. All of our Tamarack Resort, Lake Cascade vacation rentals and McCall vacation rentals are fully furnished with fully-equipped kitchens, most with outdoor hot tubs, grills and several are pet friendly. You`ll find luxury amenities and incidentals to help you relax and enjoy your stay.

Please be advised the Osprey Meadows Golf Course and Lodge Pool/Hot Tub will not be open Summer 2015. Please reference www.tamarackidaho.com for summer operations, activities and events.

Your trusted vacation rental company since 2008. A member of VRMA, an association of professional property managers. Look for this association and book with confidence.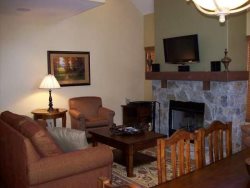 Clearwater 84 Two Bedroom, Three Bath Townhome. Sleeps 6. WIFI. Pet...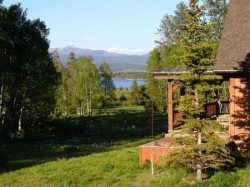 Sawtooth 374. Three Bedroom, Three Bath Chalet. Sleeps 8. WIFI....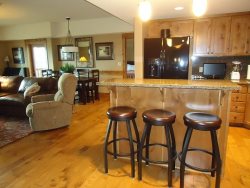 Lodge 305A One Bedroom, Two Bath Condo. Sleeps 4. WIFI....
View All Vacation Rentals >>
Guest Reviews
"My wife and I drove ten hours to get to Tamarack Resort. From the moment we arrived, felt welcome. The restaurant staff was wonderful, and the food great. The golf shop was great. The course was nicer than we had hoped for. Our room was a king room, it was clean and spacious. Tons of activities, within a short driving distance. It was a wonderful trip. Again, just a huge thank you to the whole staff....."
---Lee and Patty Orchared, Puyallup, WA
"You were wonderful to work with. We had guests from eight different states (OR,WA, ID, CA, WI, TN, NV, UT) attend our wedding and they were all absolutely enchanted by Tamarack Resort. Tom and I will definitely be back! Certainly for our anniversary--if not before! Thanks again for making our stay so perfect!"
---Krissy & Tom Horrace, Boise, ID